Francine Z. Carlin, MA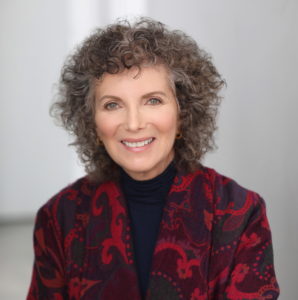 Francine Z. Carlin, founder of the Business Harmonizer Group,
is a certified family business advisor and seasoned business leader who has held senior management positions in communications, public affairs and marketing for a variety of industries across North America. Ms. Carlin knows first-hand how interpersonal dynamics and emotionally sensitive issues can affect decision-making and organizational well-being. Her keen business insight and exceptional communication and facilitation skills makes it possible for her to make sound assessments, focus on critical needs, and keep on task, so that emotionally charged issues, the silent barriers, do not disrupt family and business decision-making.
Relocating in 1998, to Vancouver, BC, from Washington, DC, Ms. Carlin has been able to apply this valuable experience, energy and dedicated focus to her work with dozens of business families to help achieve individual and collective goals related to succession planning; communication and conflict resolution, business-family harmony, business family governance; strategic business planning; leadership development, successor coaching and team building.
Francine is a certified Family Business Advisor, having completed professional trainings in the Business Families Foundation Course for Professionals, the BDO-SuccessCare Most Trusted Advisor Program; the RoadMap Course for Entrepreneurial Families and the Family Council Facilitation Course. She is a member of the Family Firm Institute; and the Canadian Association of Family Enterprise (CAFE). She is a 19-year member of the Canadian Association of Family Enterprise now Family Business Association of Vancouver Island.
Additionally, Francine has served as Senior Consultant for the
BDO-SuccessCare Business and Ownership Transition Program.
BDO is a leading advisory and accounting firm with over 90 years serving communities across Canada.
Business Harmonizer™ Group, founded by Francine Carlin in 1998, has its roots in The Performance Partnership, established under her maiden name of Francine Zucker.
---
Download The Business Harmonizer Group's Professional Services Overview